Showroom Address:

Unit 15, 77-79 Ashley St, Braybrook Vic 3019

Telephone: (03) 9687 9274
or Call Us On: Patricia 0451 580 555 , Angie 0433 432 937, Henny 0416 316 212
Fax: (03) 9687 9274
E-mail: sales@cheapeststonebenchtops.com.au
Business Time: Mon-Fri: 9AM-5PM, Sat: 9AM-3PM
Sunday: closed
Are You After A Quote?
We offer prefabricated (cut/polished/edged) slabs that are DIY friendly.
We also provide cut to size services which will be DIY ready.
We can certainly provide a full installation of stone bench tops by our fully qualified and fully experienced stonemasons
If you have the kitchen plan from your cabinet maker, forward it to us via email and we will prepare a quote within 3 working days.
If you don't have one, please follow the steps below :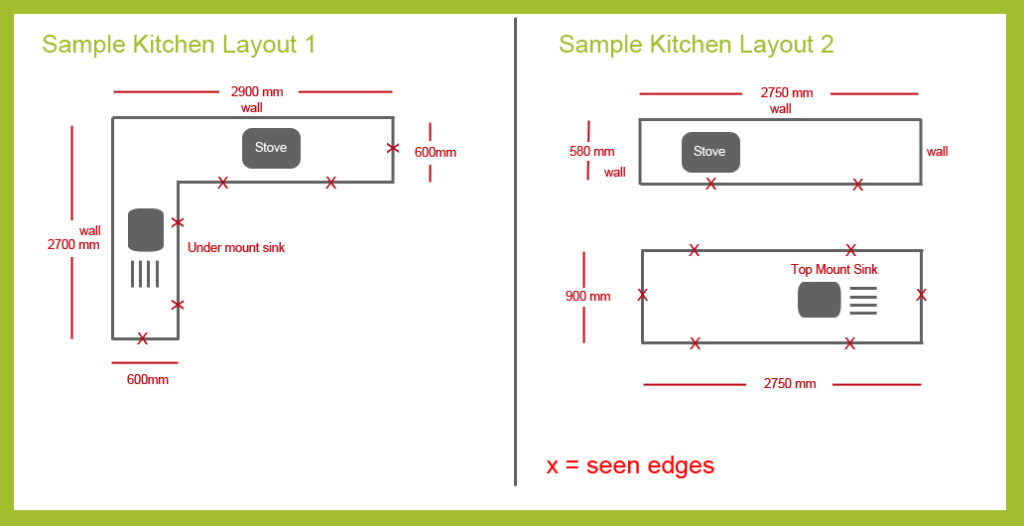 1. Draw a simple layout of your kitchen and measure from wall to wall in millimetres with following details.
2. Mark width of your existing bench tops (or preferred width of your new bench tops) and island bench top/breakfast bar if there are any.
3. Mark where the sink /stove. No measurements required.
4. Mark seen/exposed edges with "x" sign
5. Mark Waterfalls if there are any
6. Mark your sink as Top mount or Under mount.
7. Please include your full name/contact number and suburb
8. Send it to sales@polygramm.com or sales@cheapeststonebenchtops.com.au